Just yesterday on the Ferry sat next to a group of Married Cousins from Over There who were happily pawing through their bag of the day's acquisitions: Alcatraz Penitentiary Swim Team t-shirts for the whole extended family.
Meanwhile, I've discovered a treasure trove of photos over at the San Francisco Public Library's online archives. Here's another visitor to our fair City from back in 1919! (Tall guy in back, sorta looks like Alan Rickman. Not the statue.)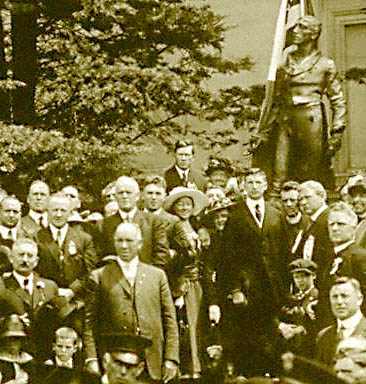 There's another great photo of the same guy out in front of a Grateful Dead concert at Winterland (still open back then) holding the requisite "
I need a miracle
" sign. The Library said he was on a business trip, talking with Silicon Valley venture capitalists for some funding for a start-up.